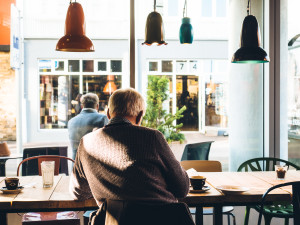 Medicare:  Federal government website managed by the Centers for Medicare & Medicaid Services
Social Security:  Federal government website managed by the Social Security Administration
Needy Meds:  NeedyMeds is a national non-profit organization that maintains a website of free information on programs that help people who can't afford medications and healthcare costs. More than 1.3 million patients, family members, healthcare professionals, social workers and patient advocates use the NeedyMeds website each year.
Suddenly Senior:  SUDDENLY SENIOR, AMERICA'S MOST TRUSTED SENIOR CITIZEN WEBSITE, has a new partnership with Senior.com. Our first goal is to spruce up the site, making it easier to use, easier to read and easier to share.
Who We Are
Our mission is to provide Senior's, their families, and caregivers with the knowledge of how to navigate Medicare. Our staff assists Senior's with answers to their questions concerning Social Security, Long Term Care, and other senior issues. Our goals are to be as up to date on senior issues as possible, pinpoint relevant information to assist the public, and provide referrals to seniors and their families of organizations and other resources that will meet their needs.

Proud Member of the SSR
Each of the members of Senior Service Resources (S.S.R.) strives to provide each senior with a source of trusted solutions to the broadest possible variety of issues that seniors must deal with in their journey through the golden years of their lives.  Read More